Feeling much better about this tooth we continued our journey.

The next stop was San Francesco della Vigna

(from a vineya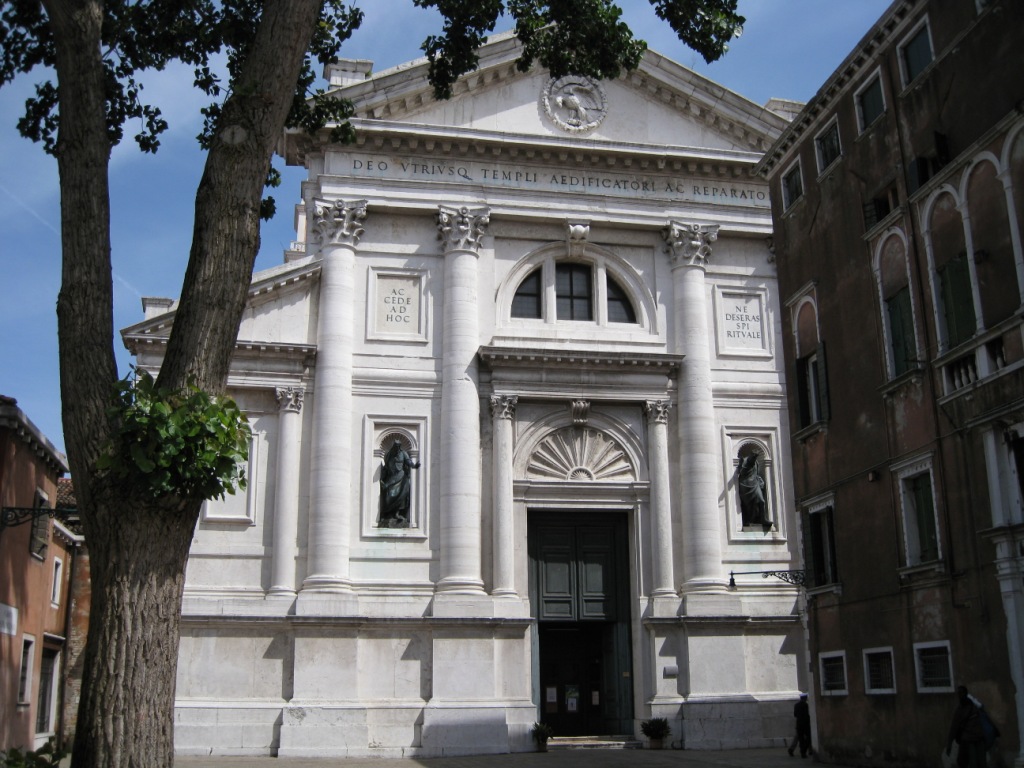 rd that was bequeathed to the Franciscans in 1253) ("I" on the map).

It was rebuilt by Sansovino in 1534 and Palladio designed the façade in 1562.

The photo on the right gives a perspective as to the height of the lower portion of the column base. I am standing against the base.

The interior contained a number of side chapels and paintings by Vittoria and Veronese.

Pictures were allowed so I took plenty.