Day 10
Friday, May 16
We got up early again.
I took my wife and Mary into the dentist in Sieci.

He put a new filling in her tooth.

She was pleased that he was gentle and skilled and only charged 100.00 Euros .

We came back to the Villa and she slept most of the day.

I read and slept down in the cabana near the pool.

The four of us left about 6:30 to find a restaurant that my wife had found in a tour book.

We couldn't find it.
We ended up at a beautiful hotel, Villa San Michelle, which had been a monastery.
Mary went in to look around and decided it was a good place to have a drink.

It was beautiful inside.

The bar area overlooked Florence.

We sat on comfortable furniture around our table. We had drinks and they brought us little treats.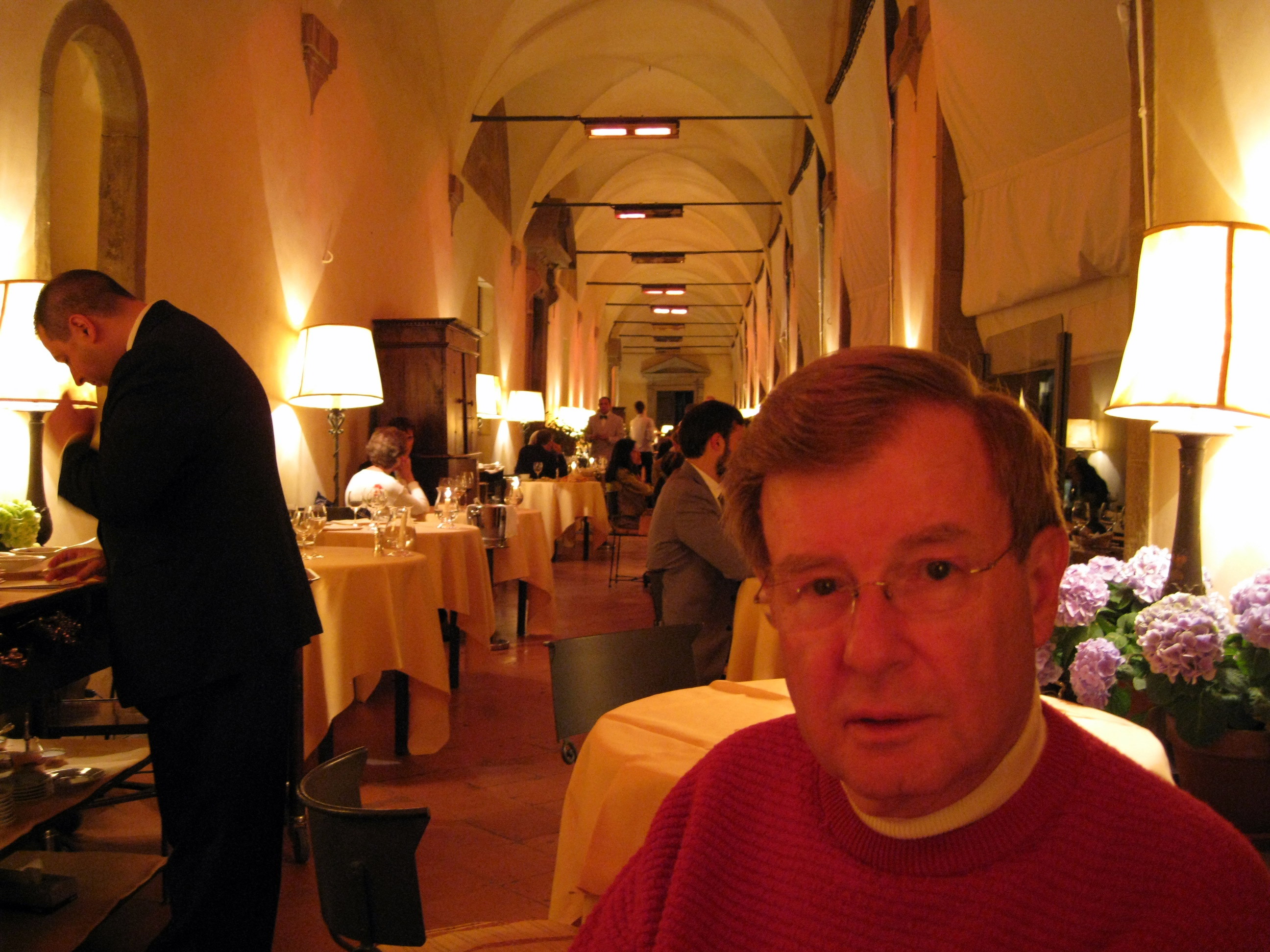 My wife and I had been looking for a real posh place to have dinner in Florence and this was our last night.
Mike and Mary don't do "fancy" as far as restaurants and food are concerned.

I suggested that we eat dinner

there and that it would be my treat.

They happened to have a table available.

We were seated on the same side of the restaurant with a wonderful view of Florence.

It was a wonderful and fancy dinner…rather expensive, but not quite as much as Tour de Argent in Paris where we encountered the nation debt.

Home to bed…rather

full and happy.